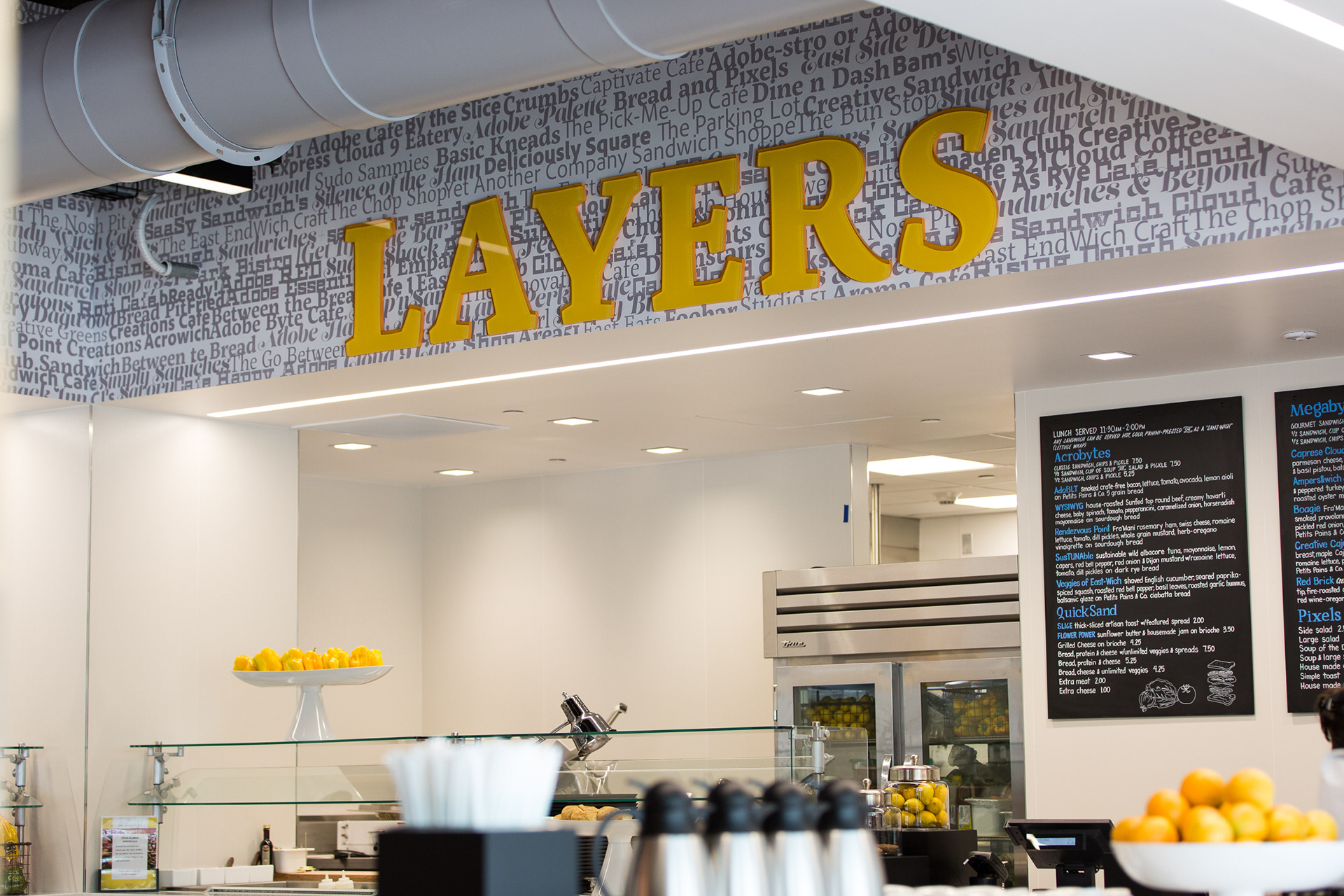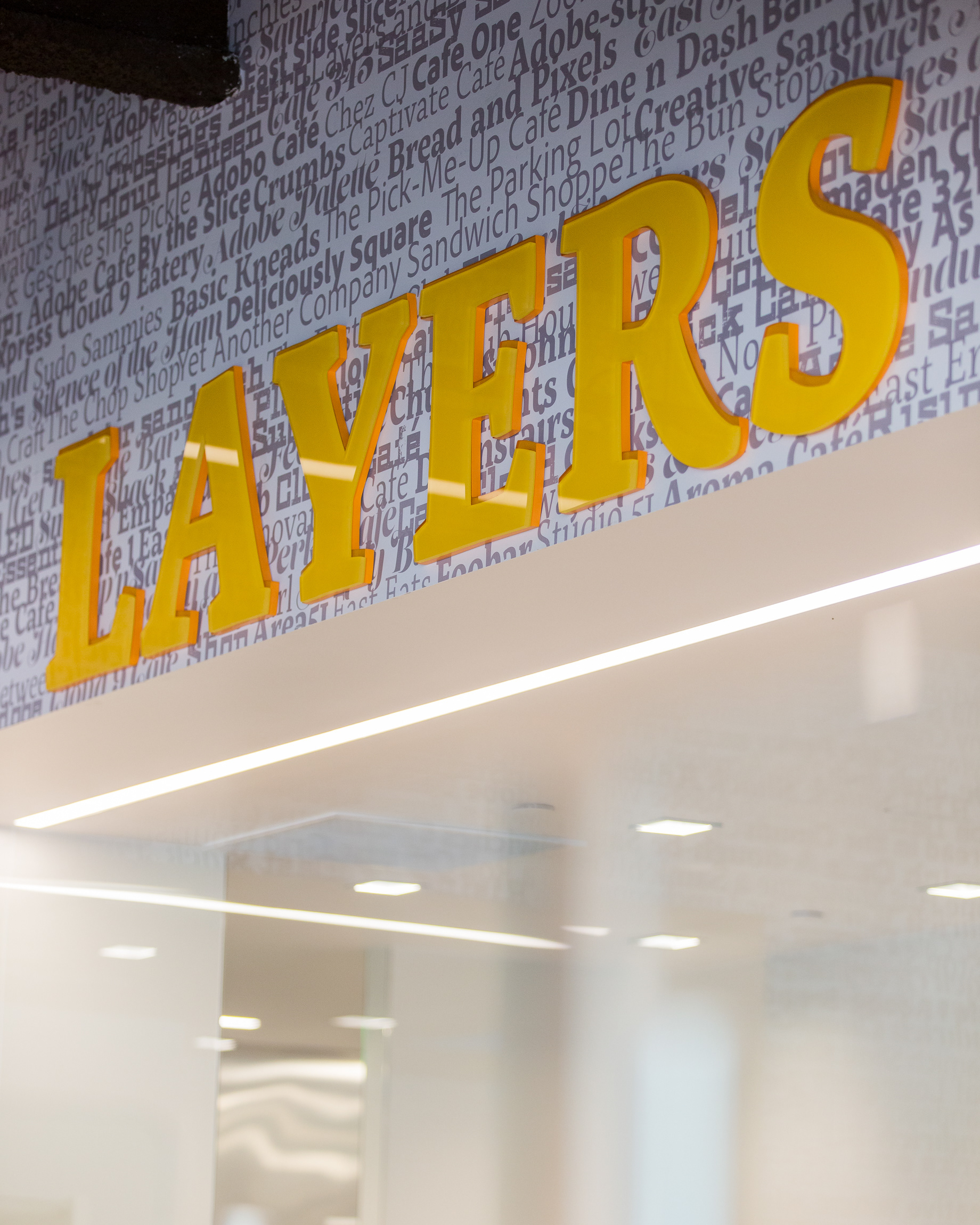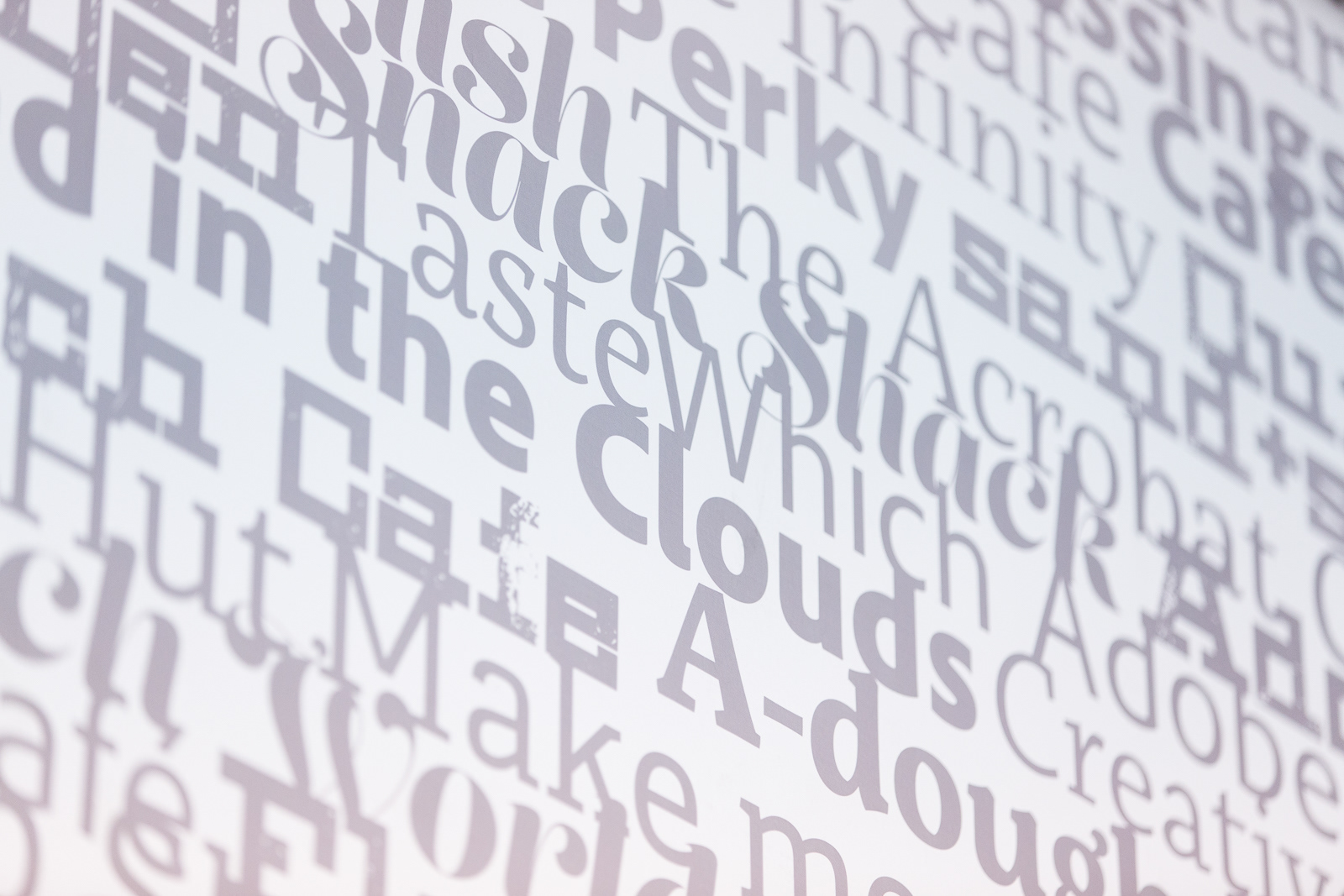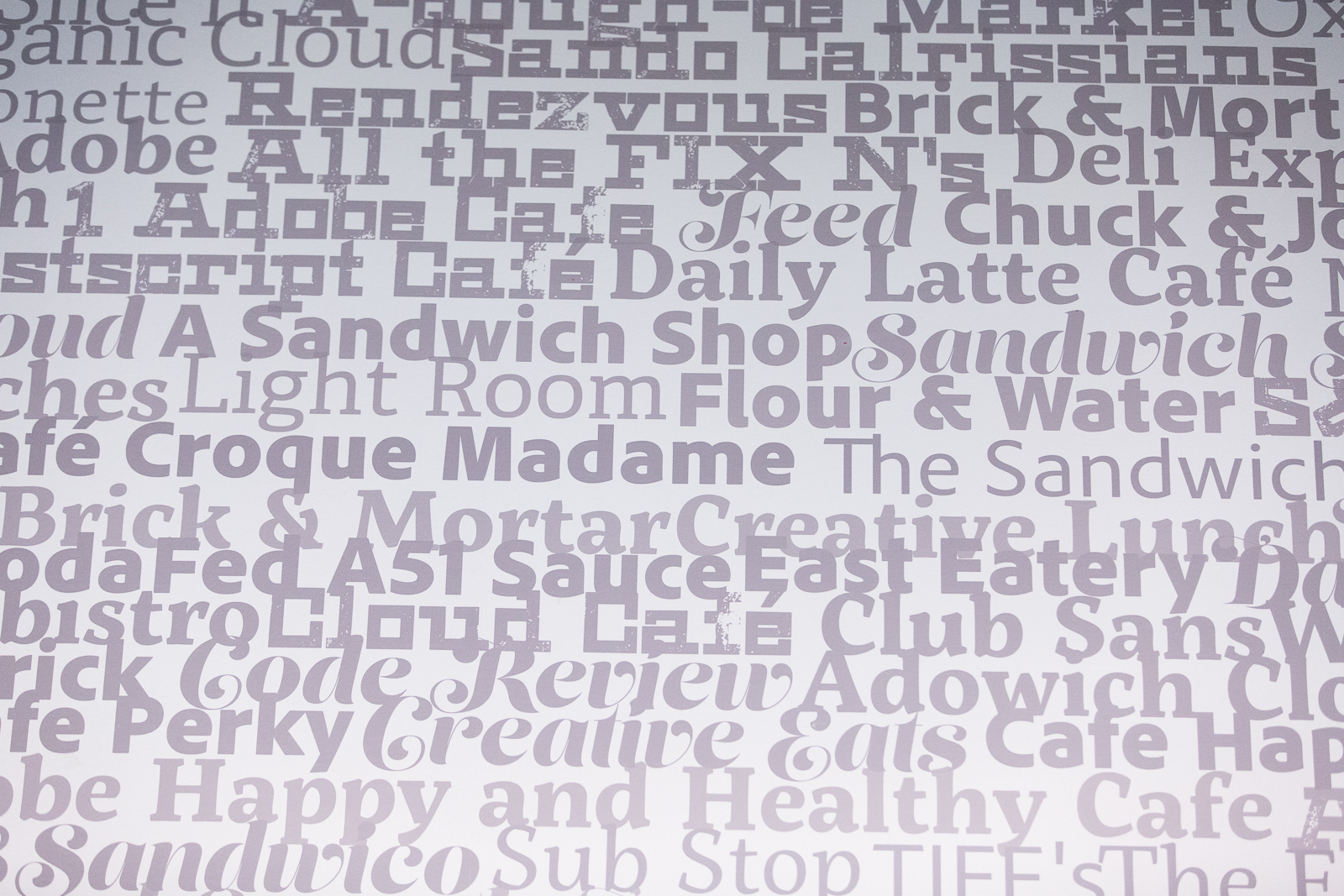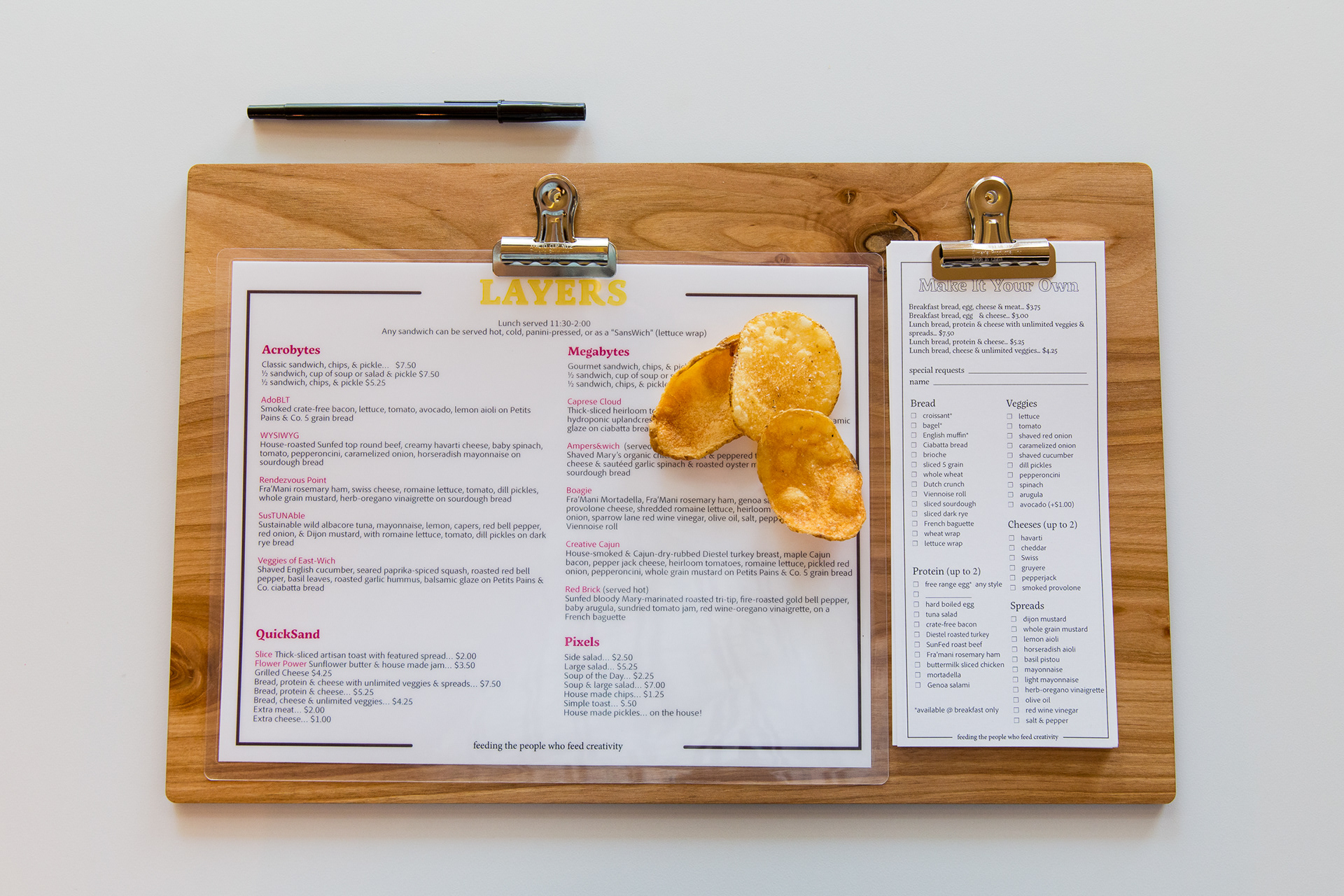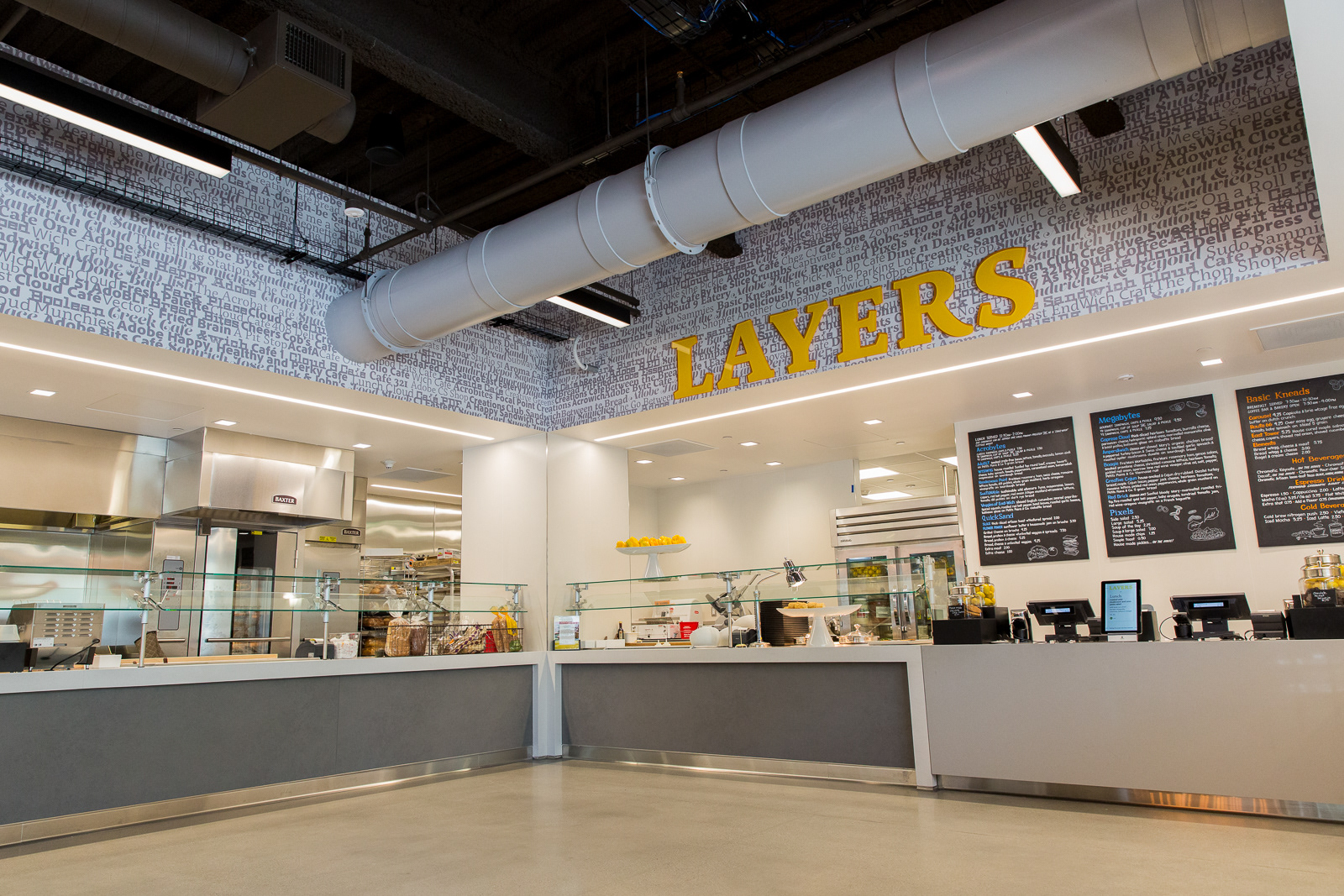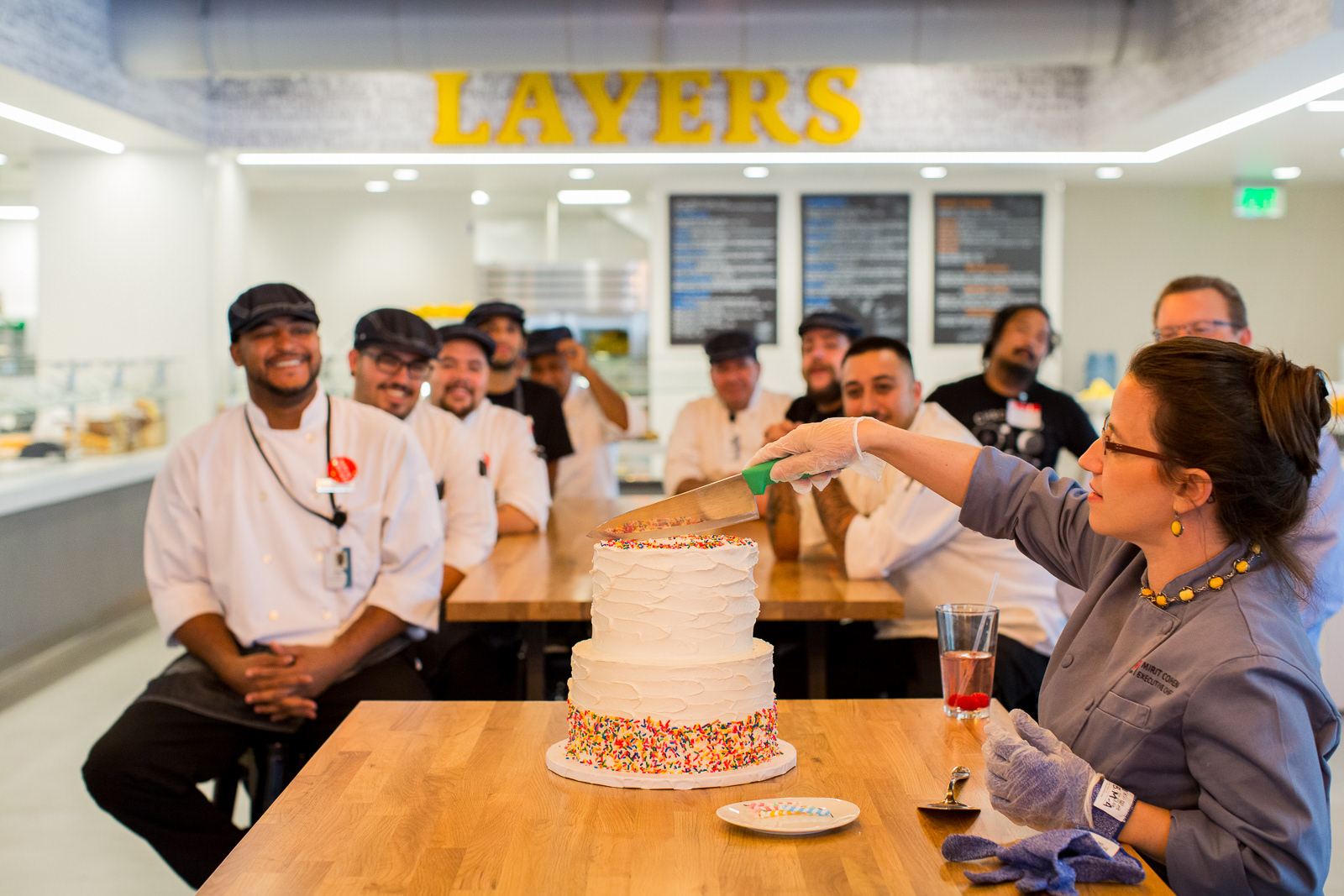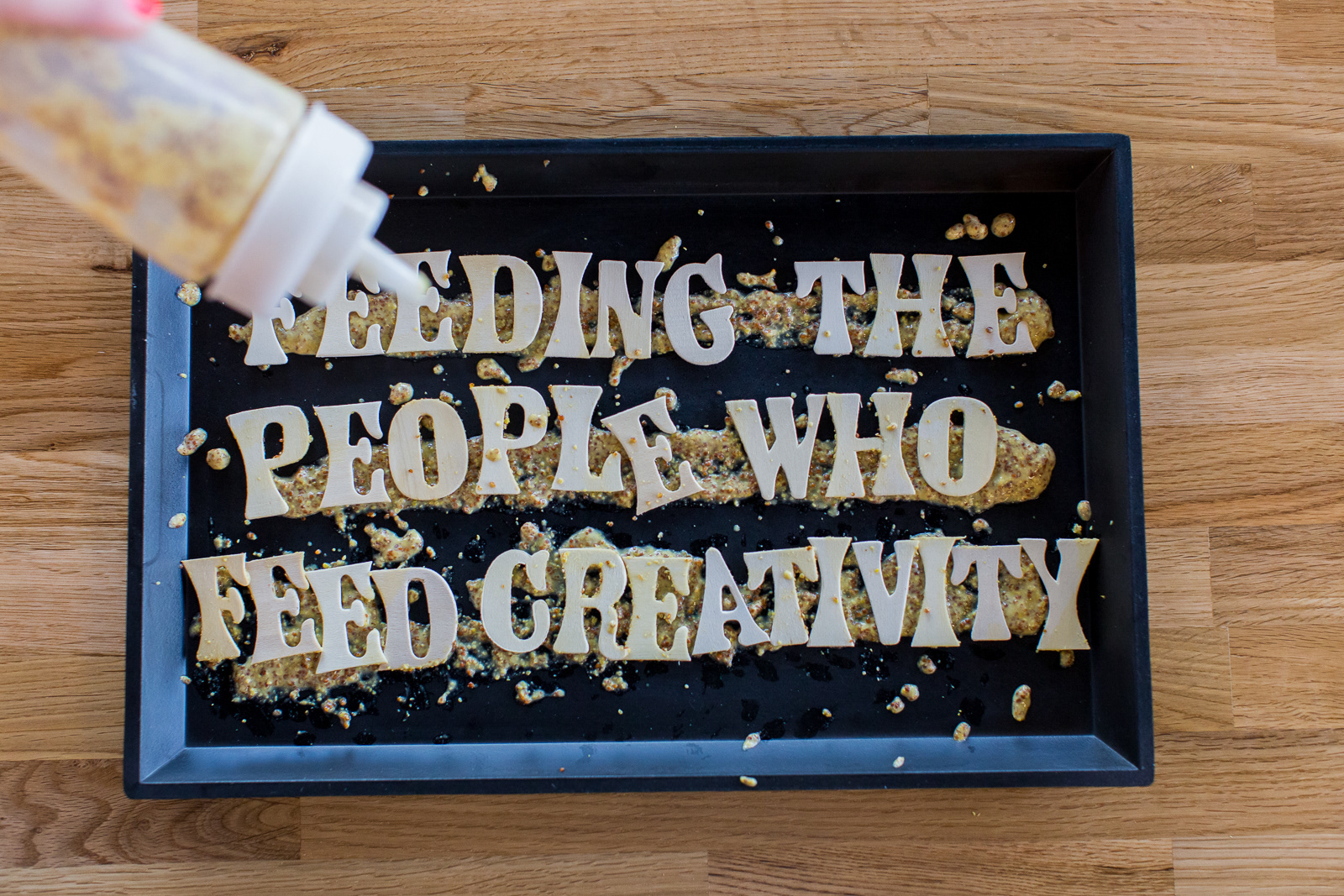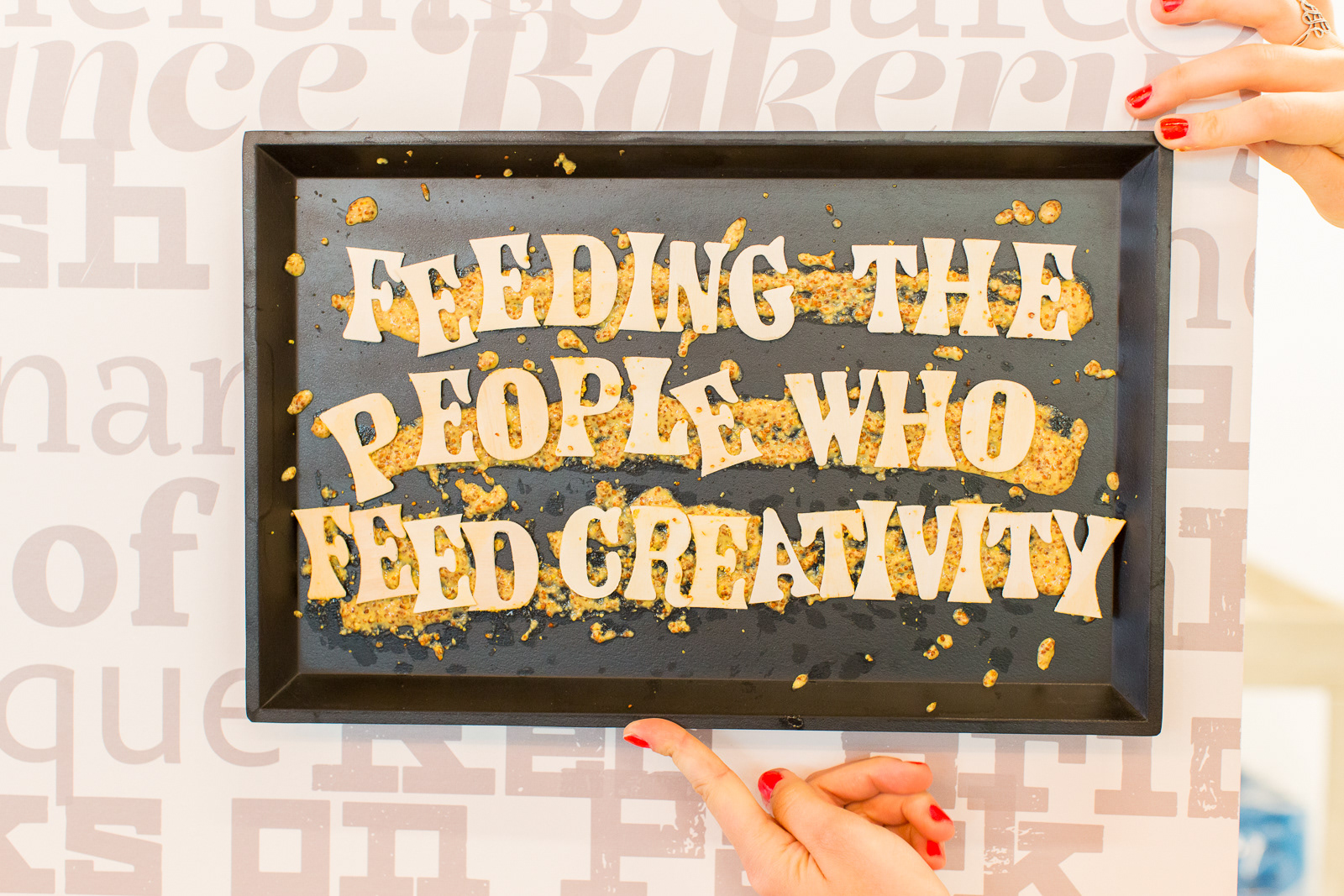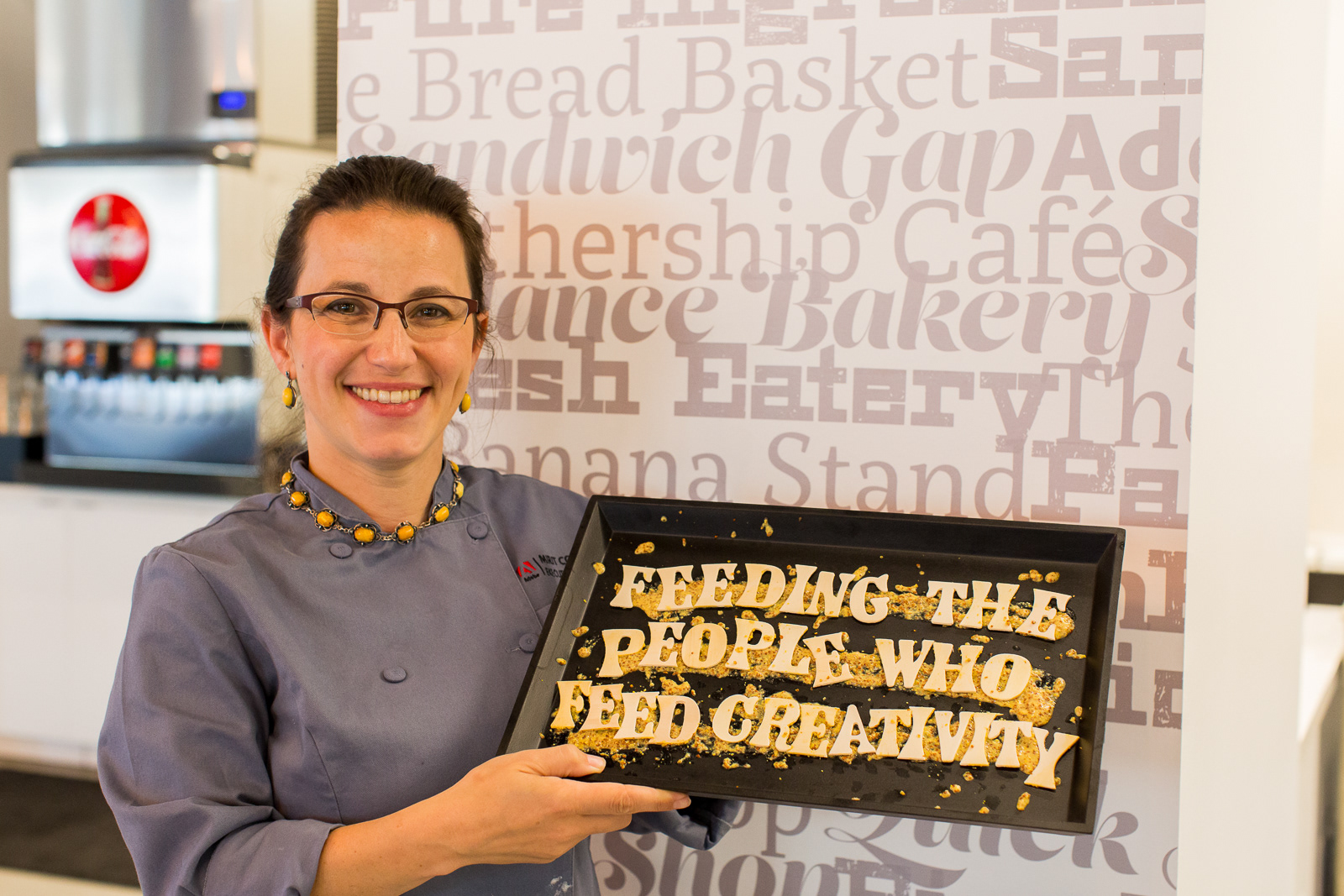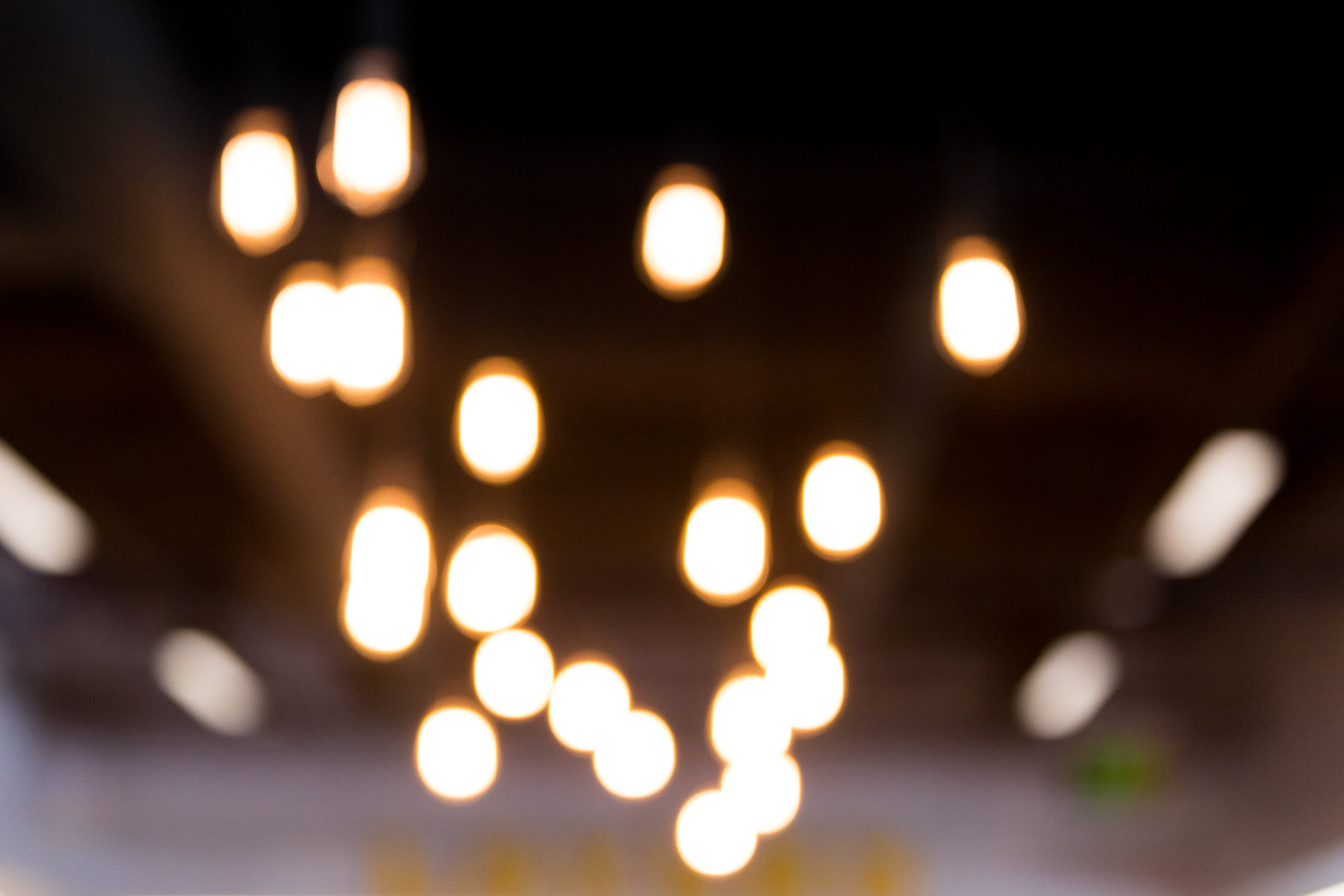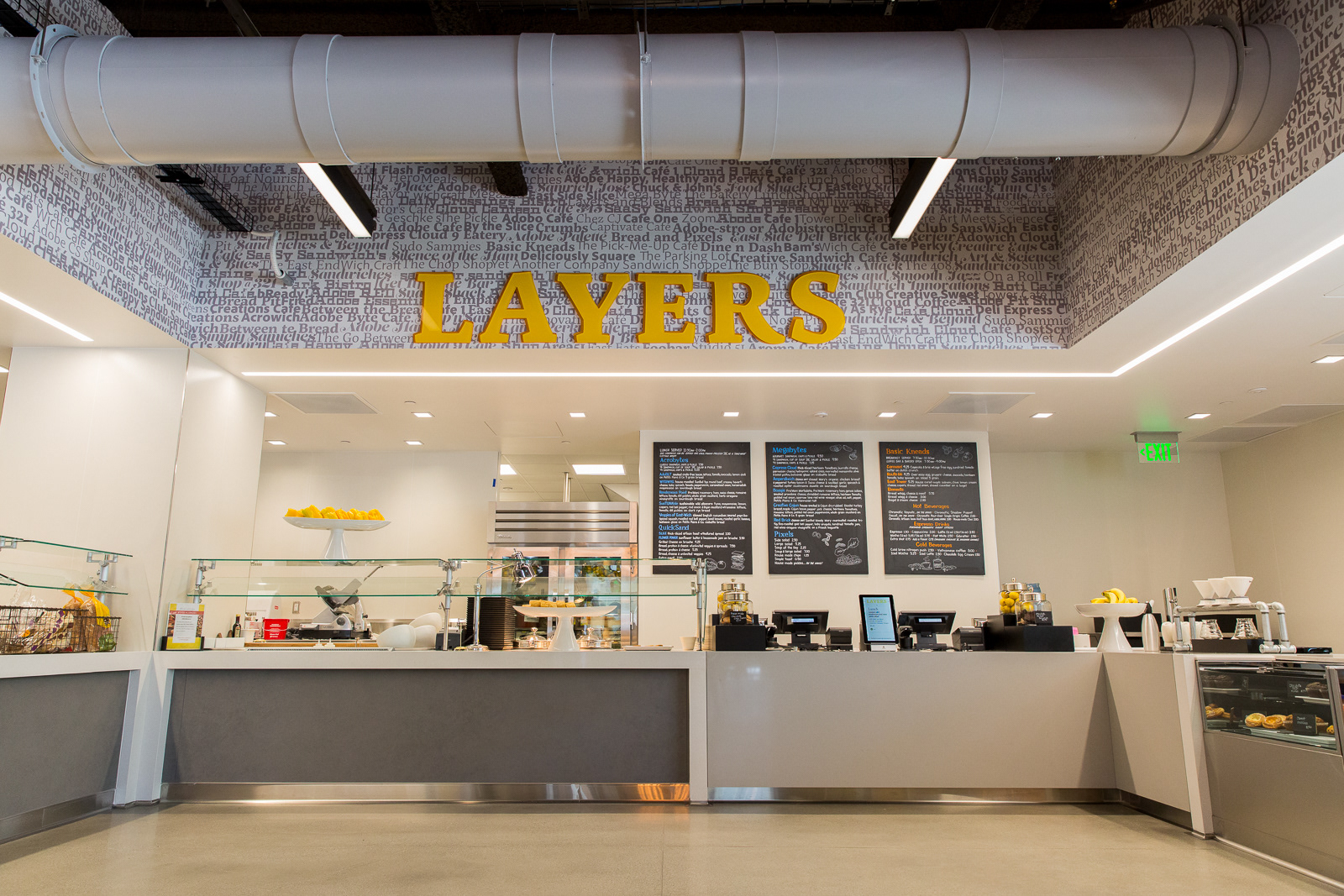 LAYERS is the sandwich and coffee shop designed by Adobe's Executive Chef and exclusive to Adobe employees at headquarters in San Jose, California. It doubles as a cozy, second space to work, serving Chromatic Coffee and small bites all day.

The Adobe culinary team's mission for the team behind our food program at Adobe is "Feeding the People who Feed Creativity". In the spirit of being creative, we smeared Layer's homemade honey dijon mustard sauce and spelled out their mission on a serving tray.

The name of the cafe was selected from submissions to the site-wide naming contest. LAYERS is a nod to the "layers" of ingredients in the sandwiches and coffee drinks on the menu, as well as to the notorious "layers" feature in Adobe's creative software like Photoshop, Primetime and the Brush app. 

The remainder of the names submitted manifest themselves as wallpaper above the servery. Five unique typeface styles were chosen from the Adobe Typekit to show the range in typeface design, which is one of Adobe's foundational businesses. The campus was thrilled to see that all names were incorporated into the design. 

The project was designed in collaboration by Interior Designer Natalie Engels and Architect Jacqueline Zuhoski with Gensler San Jose,  Adobe San Jose Site Manager, Justina Hyland, Adobe's Global Workplace Strategy Sr. Manager, Eric Kline and myself, with a focus on the environmental branding.