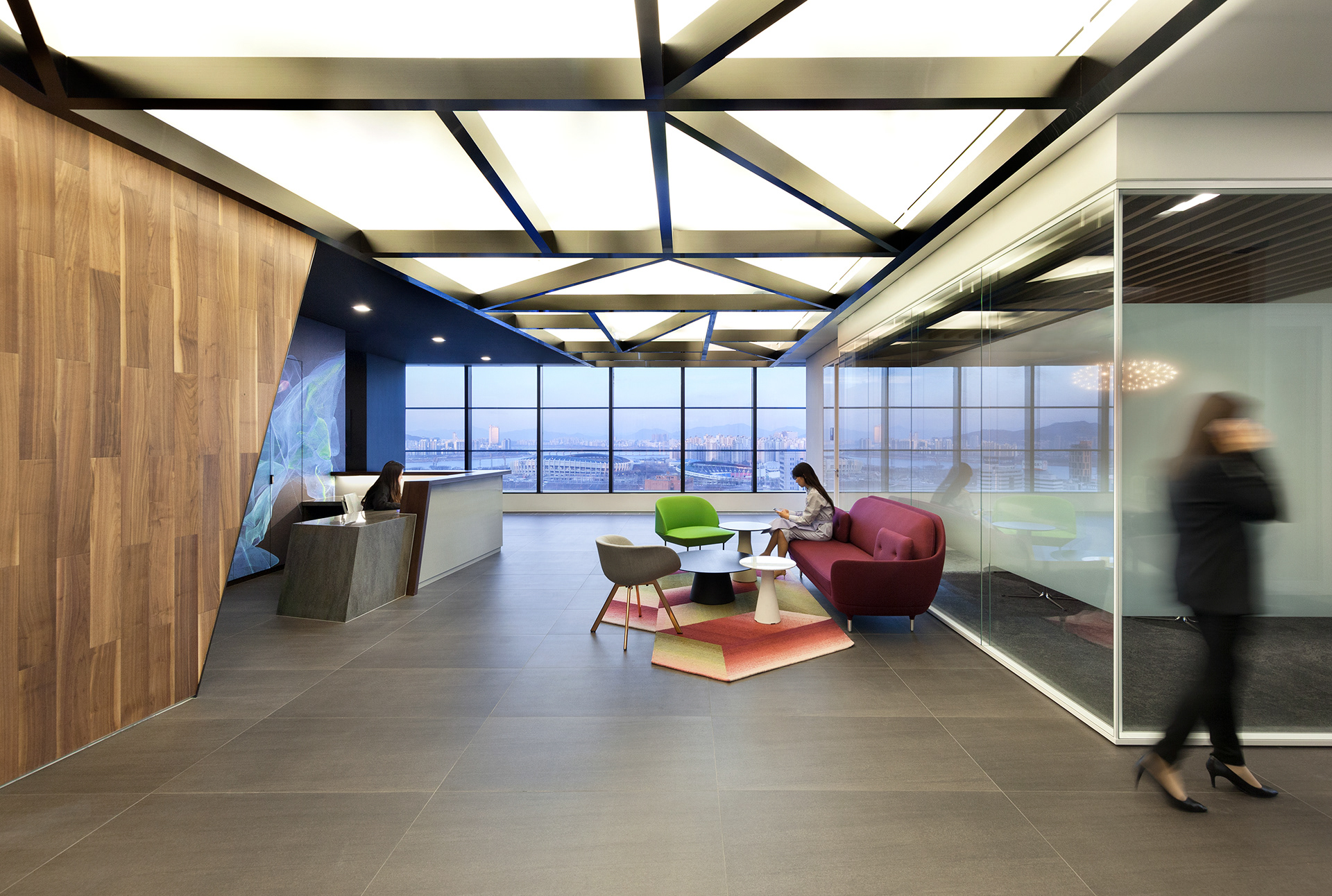 Adobe Seoul relocated to the brand new Parnas Tower in the Gangnam-gu neighborhood. The design sets out to reflect the local culture without losing the essence of the Silicon Valley based company. The sophisticated spaces house client meetings and training that contribute to 100% of the region's sales. A beautiful graphic, also seen at HQ is the backdrop of the reception desk. Stunning vistas to the Osku Dong River and the 1988 Summer Olympics were intentionally maintained to connect to the city's rich history and culture.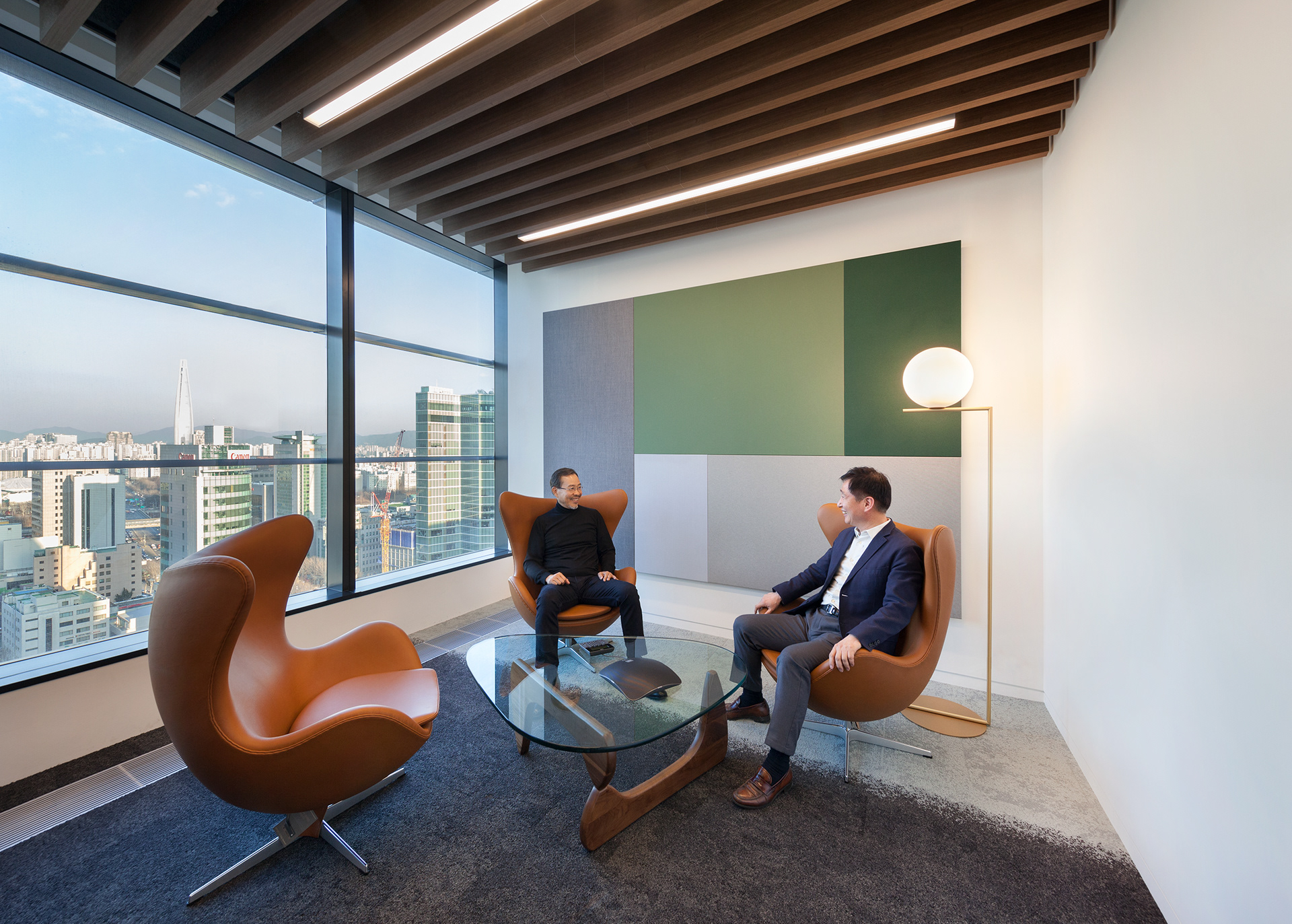 Off the reception is a casual conference room used for hosting clients and customers.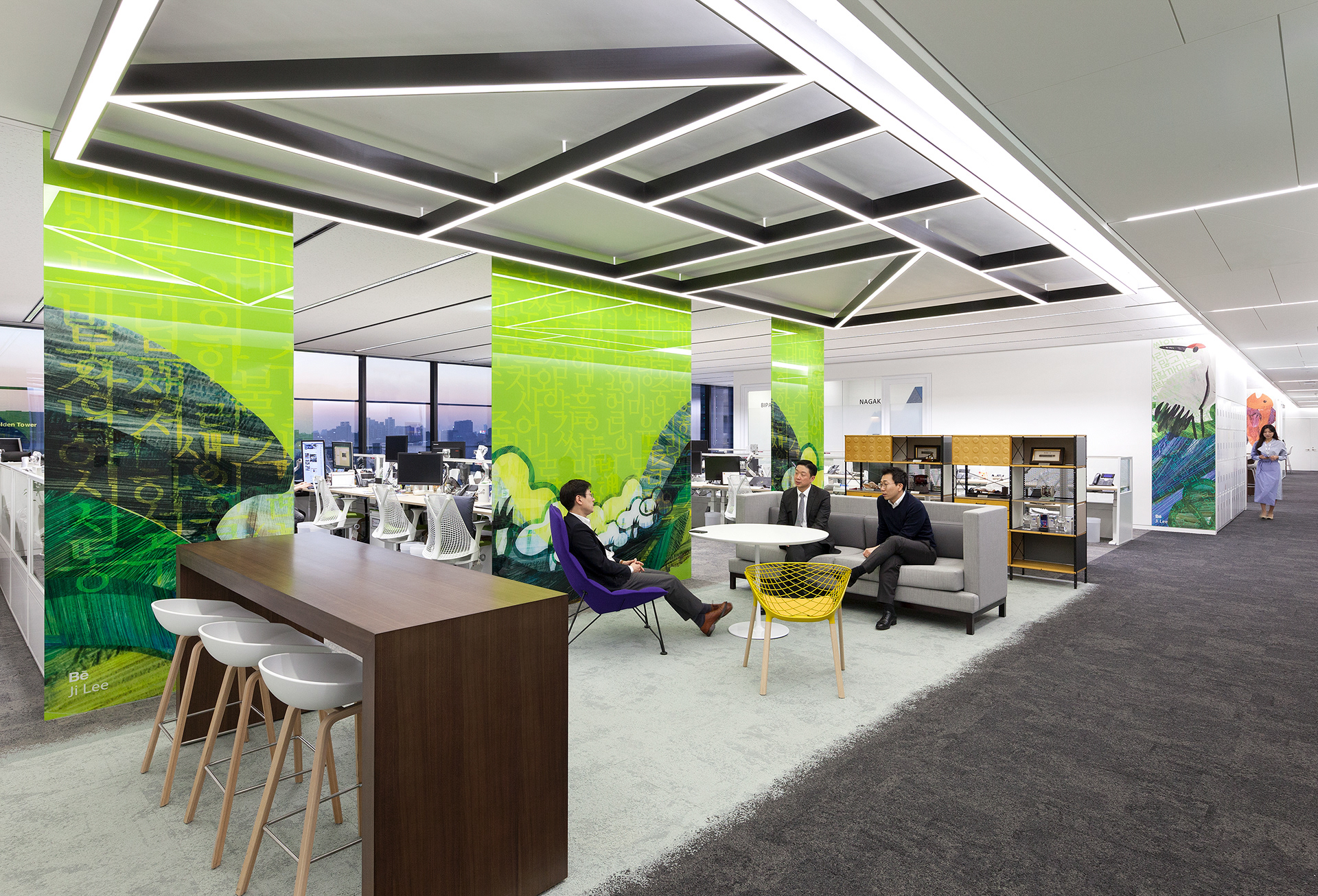 Graphics throughout the office were curated from Adobe Behance by local artist Ji Lee. The imagery tells a story rooted deep in Korean culture. Collaborative spaces featuring various seating options buffer the corridor from the workstation neighborhoods. The sit/stand workstations feature wood tops, a softer material.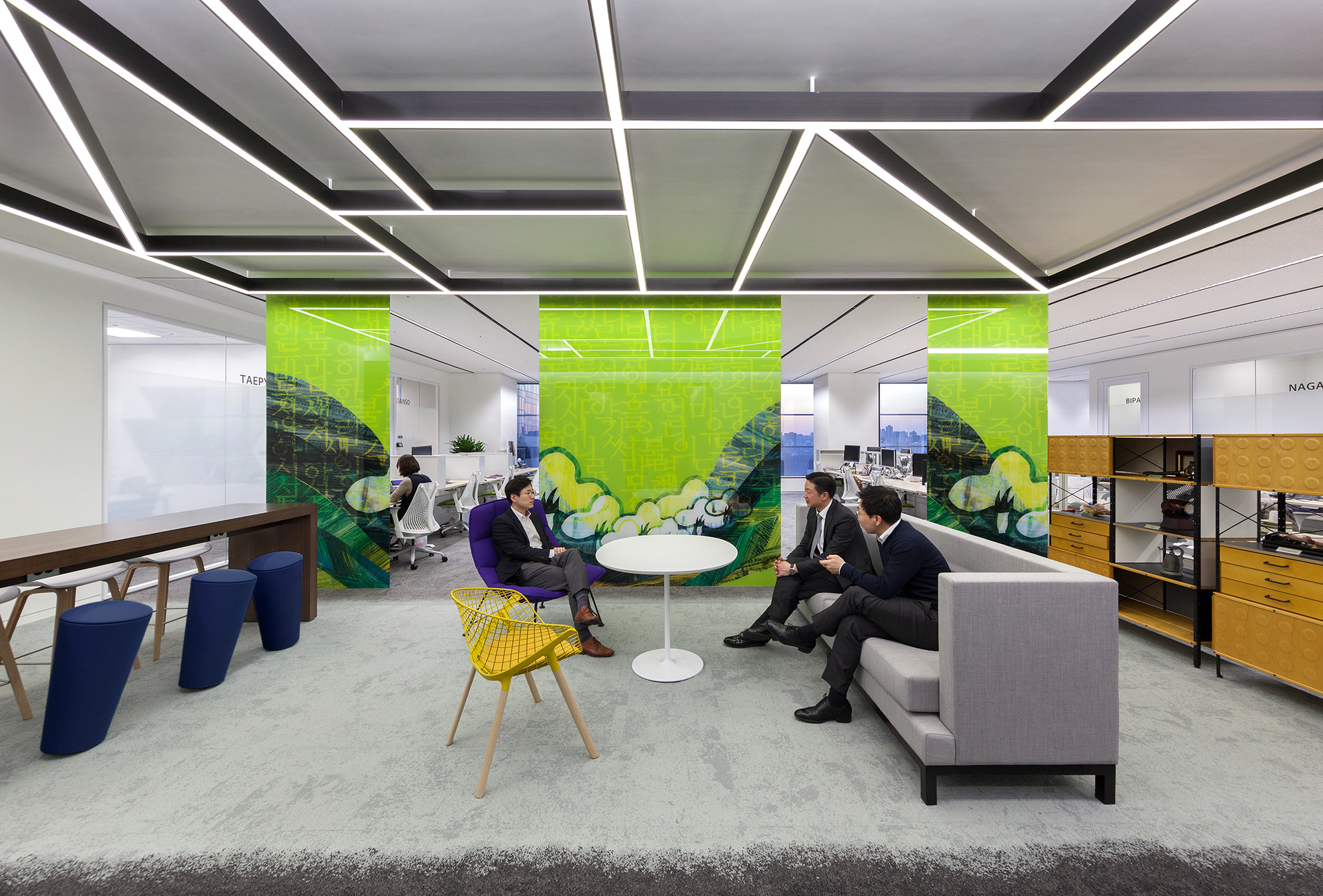 Neighborhoods of workstations are adjacent to a balanced mix of conference room types. Multiple types of conference rooms, for multiple types of personas, for various types of tasks. Conference rooms were named by the employees to promote employee engagement. Each room is named after a traditional instrument. Miniatures of the instruments are found on the Eames bookshelf.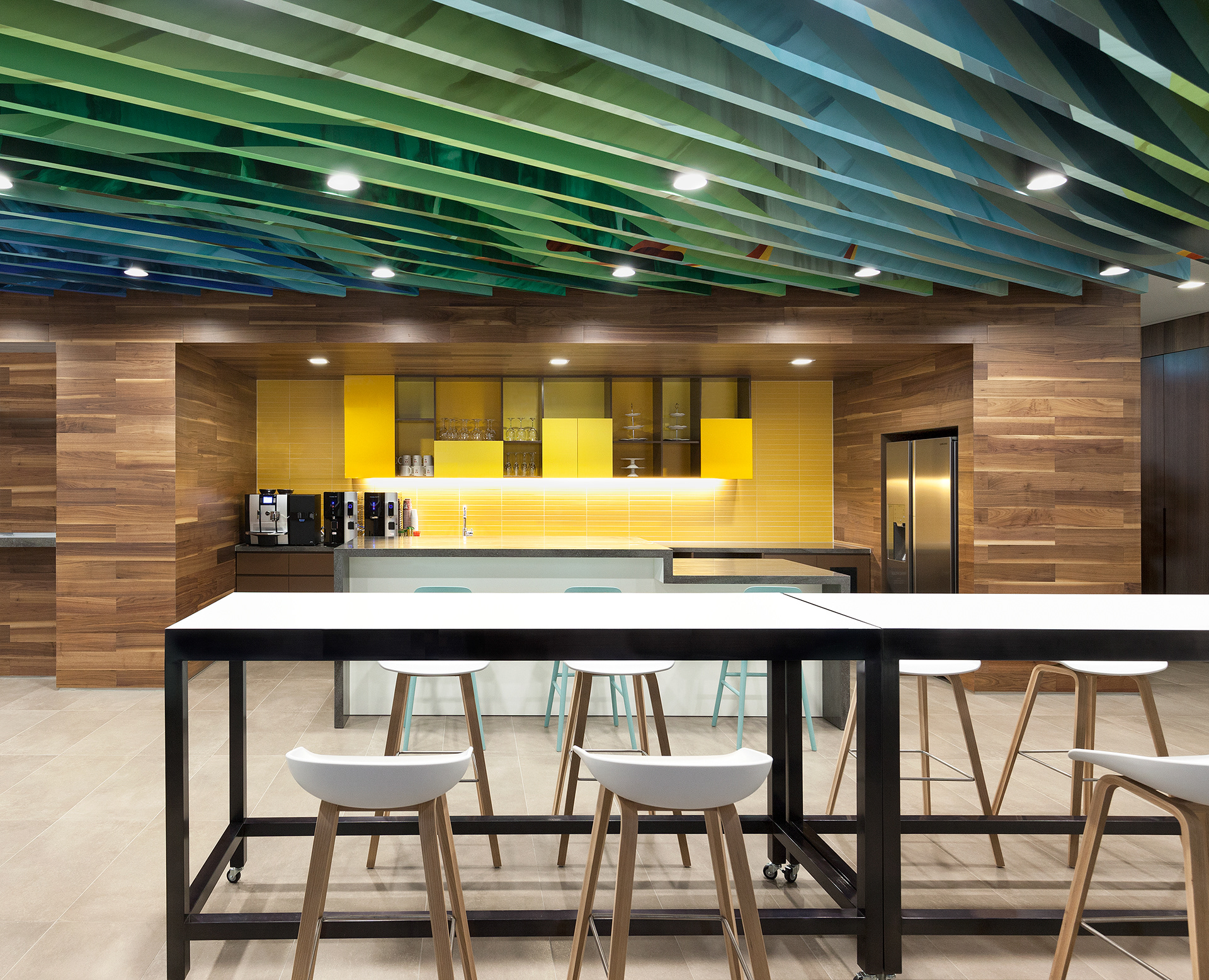 The central gathering space serves many functions. It is the breakroom, all hands space with flexible furniture, and the IT Tech Cafe. The finned ceiling wrapped in a graphic by Ji Lee unifies the whole space and adds an element of surprise when moving through the space.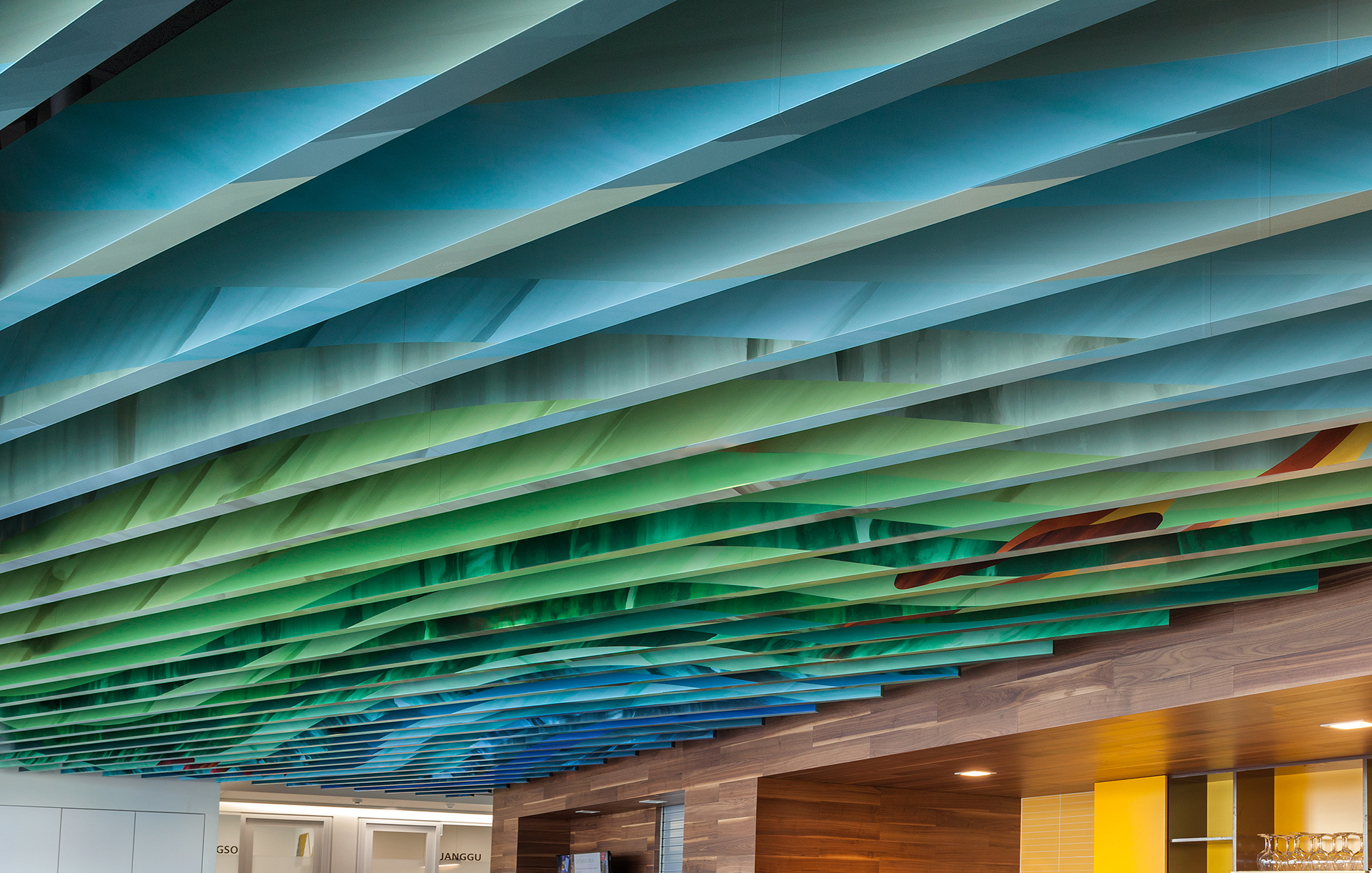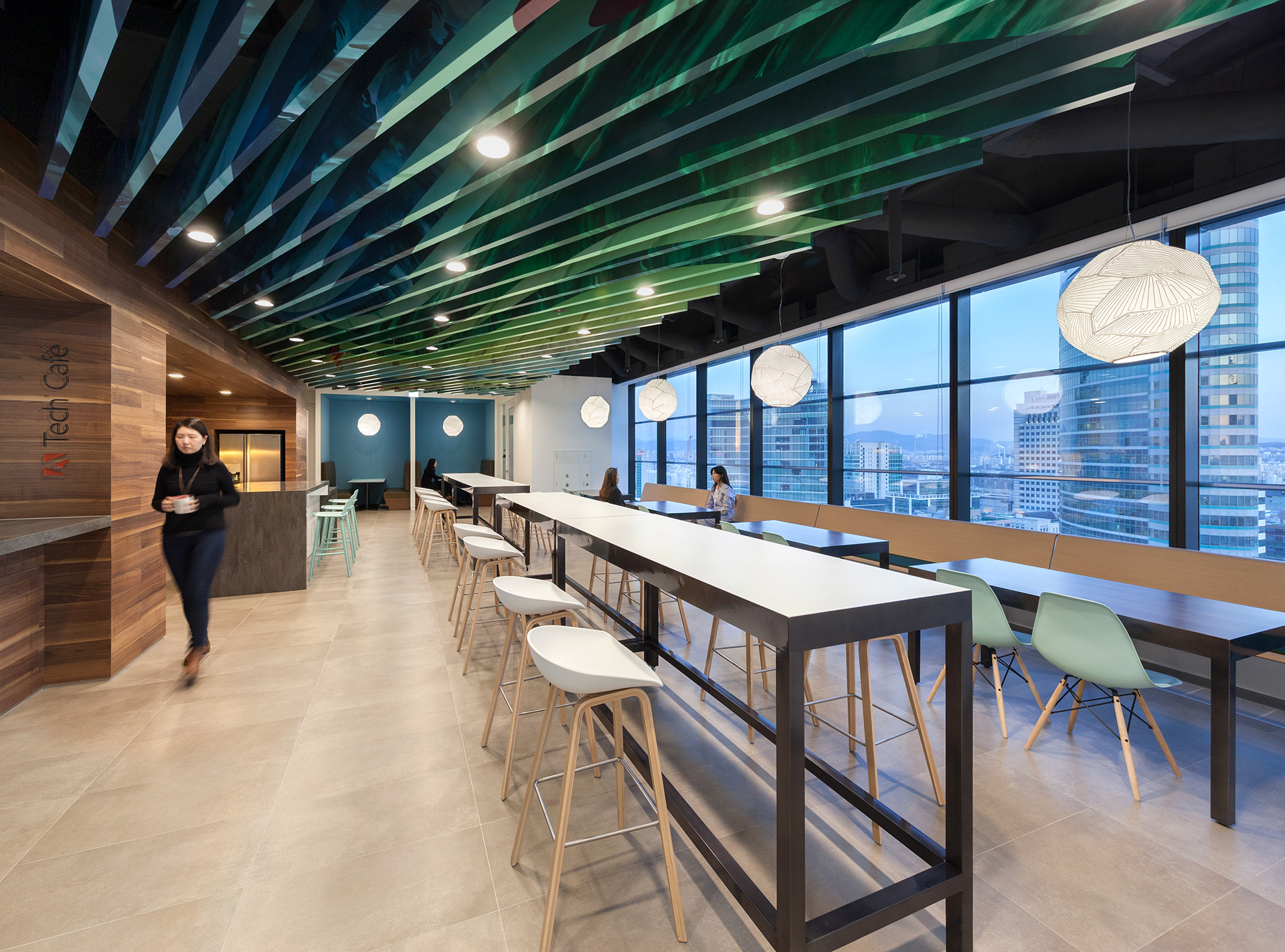 Adobe Seoul was designed in collaboration with Gensler. 
Graphics were sourced from Adobe Behance featuring South Korean artist Ji Lee.